Focused treatment for active bodies
Radial Shockwave therapy has been shown to be beneficial in tendonopathy. There is good Level 1 evidence of its effectiveness for tendon pathology. Radial shockwave is a focussed energy in the form of Soundwaves which are transmitted through a sound head to the tissue. It can sometimes be painful but most people find that they adapt to the mild discomfort during the session. The tissue reacts to the pressure changes and the trauma of the soundwaves by generating a healing response.
This leads to altering the local biochemistry and structure around the region and can lead to a marked reduction in pain. It can be used across all tendons but there are some tendons that have a higher success rate than others like the Plantar fascia or Achilles or Patella tendon. With all tendon pathology it is useful to be able to assess the tendon structure diagnostically before embarking on a course of Shockwave Therapy which we can undertake all at Mayfair Physiotherapy. For further information please do not hesitate to get in touch on info@mayfairhealth.co.uk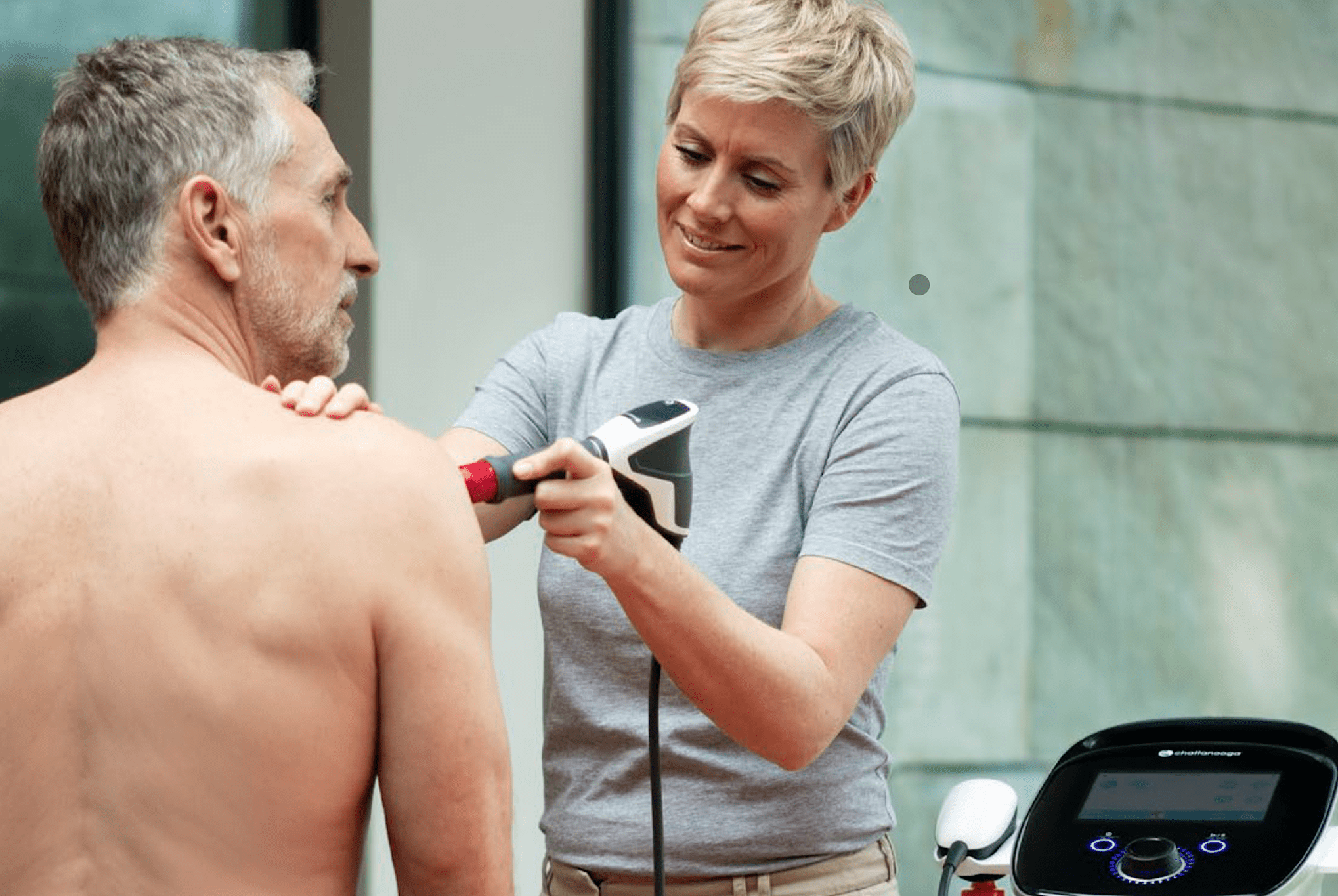 Ready to book?
If you're ready to book you can use our online booking system by clicking below.