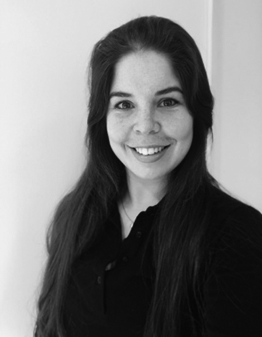 Graduating as a Physiotherapist in 2012 in Portugal, Teresa is also a Clinical Pilates instructor since 2016 and Kinetic Control therapist since 2018.
As a movement specialist Teresa addresses any kind of muscle imbalance and movement/postural dysfunctions and has vast experience in the assessment and treatment of spinal complex pain conditions mainly in clients with a background of hypermobility/EDS syndrome.
Teresa works with a hands-on approach and a detailed and individualised rehabilitation programme. She uses lots of muscle and fascial techniques to modulate pain and improve mobility to maximize strength and function which she compliments with rehabilitation and exercise.
Teresa is our Mayfair Health Clinic Lead in Women's Health offering Post Natal checks and treating clients through all stages of pregnancy. Pursuing her interest in treating pelvic health conditions for pre and post-natal conditions, she has completed courses in Pelvic Health Physiotherapy: Female urinary dysfunction, and Physiotherapy assessment and management of MSK conditions during and after pregnancy. Her goal is to help women to stay active and strong during pregnancy as well enabling them back to exercise postnatally, particularly if they have any pelvic health dysfunction
Teresa is a keen exerciser and loves to spend her time doing Pilates, cycling and playing Basketball.
Ready to book?
If you're ready to book you can use our online booking system by clicking below.