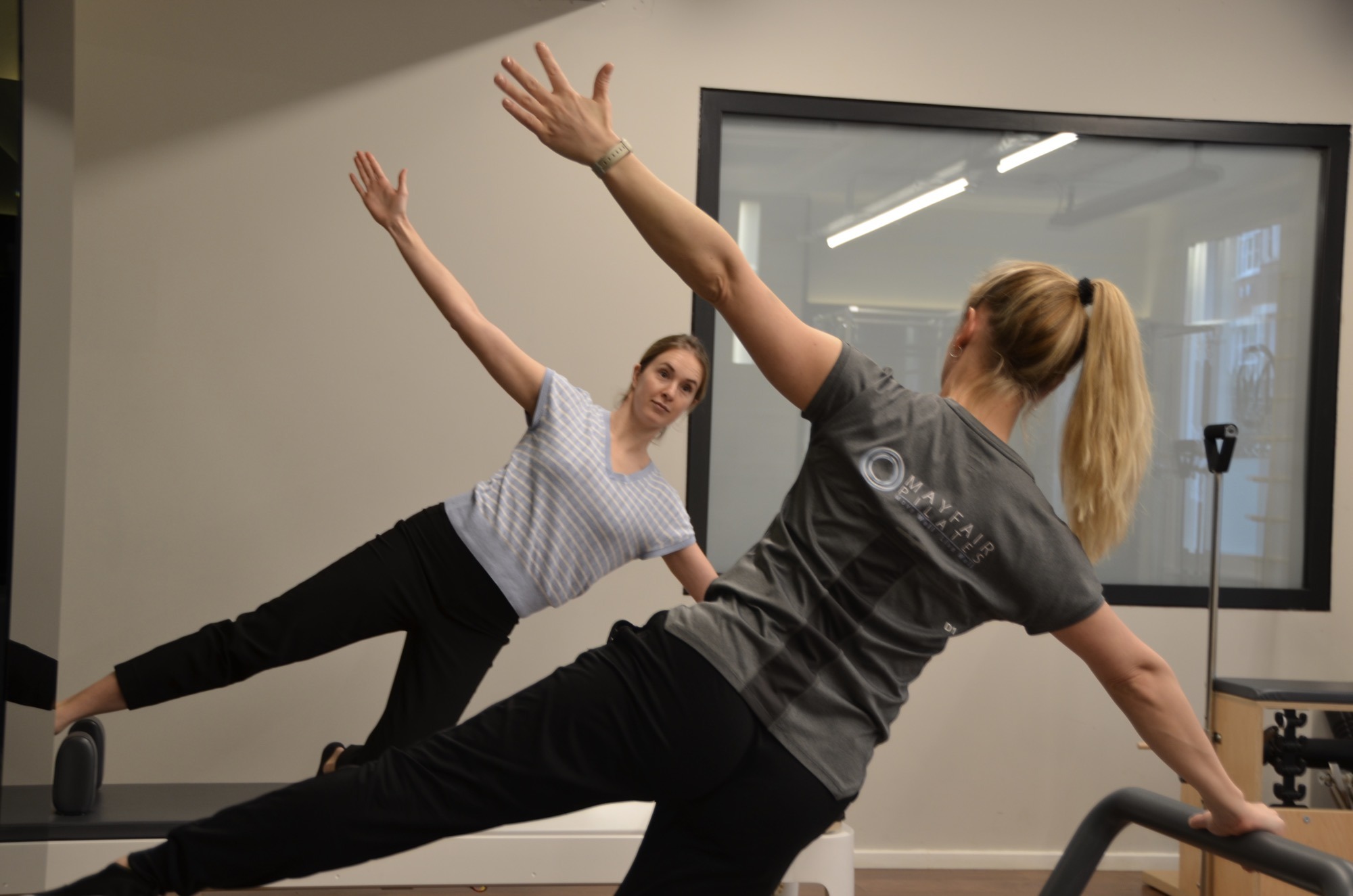 Reformer pilates duets
Your Pilates instructor will guide you and a friend through a 1 hour full body workout on our state of the art Balanced Body Allegro 2 reformers. Your instructor will take into account any preferences about what you'd like to work on in the duet session as well as any minor injuries that you may have. What better way to ensure a bespoke pilates session with a friend or coleague that is tailored to both of you with our pilates team.
WHAT IS A REFORMER?
The reformer is a machine which consists of a sliding carriage with springs, bars and straps.
Invented by Joseph Pilates nearly 100 years ago for bedridden soldiers during the first world war, it is not just another fitness fad but a remarkable piece of equipment.
The reformer is very versatile. You can lie, kneel and stand on it and adjust the tension of the springs to different levels to create the ultimate workout.
The reformer supports your body to move through a full range of motion, something which can be difficult on a mat alone. Alternatively, the springs and footbar on the reformer can be adjusted to challenge an exercise in ways that are impossible on a mat. This also means that exercises can be adapted for different body sizes and different skill levels. Your Pilates teacher can help you make all the necessary adjustments to suit you. You can work out on the reformer in either group classes or 1-1 sessions or a 2-1 session with a friend
Ready to book?
If you're ready to book you can use our online booking system by clicking below.